From Size 20 to Award Winning Body
Micheline's Story
My name Micheline, 48 years old, wife and mother of 3 gorgeous girls! I am an electrologist and laser technician. Growing up i was always the chubby girl, All a long my childhood and my teenage I thought I kind excepted the fact that I'm fat and that's the way it is! Then I got married and after 2 back to back pregnancies I really got big. I was starting to wear size 18/20! It was starting to get frustrating to buy cloth or even enjoy anything. I went on a strict diet and lost 70 lb and starts using my membership at the gym that I never did and I kept it off with this life style for a long period of time!
BUT even tho I lost so much weight I always felt something was still missing. I always wanted to be fit to have beautiful arms, abs, firm butt and tummy. I always admired women who competed and worked hard on their look, and wondered they probably never had babies or they never been overweight in there life!
Until I decided that maybe I can compete. And I got introduced to Veronica thru a very dear friend and awesome trainer and that was the best recommendation in my entire life. I was going thru a foot surgery when Veronica put me on detox until I recovered and got strong to be able to train. My journey with Veronica was the best experience ever, I enjoyed every step of it, she made it so pleasant and easy so enjoyable that I never felt hungry, emotionally drained or stressed at all. She was VERY supportive, she was checking on me all the time, day and night, answering all my questions explaining with details every step and every change! Sending me new plan every time I needed one, making sure I follow properly!
It was fascinating how my body was changing from week to week and day to day and that's because Veronica was so informative about every step my body was going thru. Until the last day of my show she was checking every inch and part of my body to make sure I'm on the right track and I'm ready to rock that stage and I did.. First show and I was SO confident and relaxed. These pictures are the prove of a PRO coach and a strict nutritionist that made me be disciplined and made me reach my goals. When you set your mind and you want something badly nothing is impossible! 8 months of hard work payed off with 2 medals 🏅 🏅 and most of all confidence and success 💪 💪 PERFECT teamwork make dreams come thru!!!
Veronica I Love you ❤
No MORE PAIN AND NO MORE MEDICATIONS!
DIANE'S STORY
Check it out this incredible success story!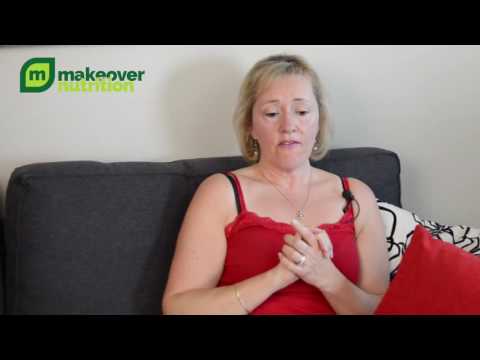 When I met Diane 2 years ago, she was over 185 pounds. She told me after her pregnancy, she became the queen of yo-yo dieters. She was a happily married recreation therapist in a hospital.
When she came to see me, her main goal was to lose about 30 pounds to hopefully avoid lower back surgery, and she also had metabolic syndrome that she was concerned about.
Why 30 pounds?
Her answer was that 30 pounds was the weight that she gained within a year.
She had joined a commercial diet plan several times and lost 30 pounds, and every time she gained it back plus an extra 3-5 pounds. That meant she gained extra 3-5 pounds every year.
Even if she lost 30 pounds, she felt awful and had no energy to exercise other than sitting on the couch to play games and cuddle with her dog.
She described her daily routine. She woke up, drank a cup of coffee, and worked from 9 a.m. to 4 p.m., then ate a frozen dinner or occasionally went to a restaurant with her husband. She spent the most of her evening sitting in front of the TV until late at night.
When she had a bad day, she would have cheesecake and cookies after work. The following day, she would feel guilty about eating junk foods, so she wouldn't eat all day to make up for her junk binge. This vicious cycle had been going on for many years before she came to see me.
I immediately guided her to a whole foods based detox meal plan—not a diet plan—and started to train her according to her fitness level.
In the beginning, she asked me how she could lose weight while eating all those foods. I told her, "Your body needs to meet daily nutrients. This is the right way to lose weight for the long term."
She was thrilled as her excess weight melted away and her energy level went up by following the new routine.
She was looking and feeling better, but that wasn't the best part. She told me that her WILDEST DREAMS came true when she visited her doctor six months into her new routine.
She no longer needed back surgery, and her blood test results were perfect—her metabolic syndrome was fixed.
I disagree with people who say, "My body loves FAT!" or "My genetic type can't lose BELLY FAT."
When you clean your internal body and provide good nutrients daily, you will achieve the weight loss and health benefits you've been looking for and feel AMAZING!